Output
The project foresees increased innovation in how public services provide support to children and adolescents and their families in remote and sparsely populated areas.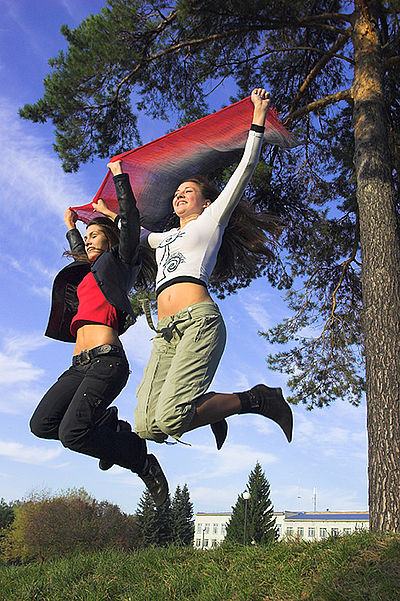 Booking system for distant multi-professional consultations
Booking system that allows primary health care and school staff from remote areas to make appointments for consultations with the child psychiatry experts in the university hospital and experts in remedial teaching.
Video conferencing system for distant/collective /multiprofessional consultations in Child Psychiatry and clinical supervision
A browser-based VC system that allows primary health care in remote regions to flexibly consult experts in child psychiatry, psychology and remedial teaching in order to get support in decision-making for better treatment.
Video conferencing system for distant psychiatric treatment for children and adolescents A browser-based VC system that allows distant psychiatric diagnosis & treatment of children, adolescents and their families.
Evaluation tool for assessing the eCAP services
The evaluation tool consists of an evaluation plan, questionnaires and outlines for interviews with patients, families and professionals for collecting information about the feasibility of the eHealth services developed for child and adolescent psychiatry, as well as analysing methods.
Online rapid diagnosis using the Development and Wellbeing Assessment (DAWBA)
Primary care clinicians will refer families to an online diagnostic data input system – the DAWBA. The data will be evaluated by a psychiatrist and a diagnosis or diagnoses fed back to the primary care clinician within two weeks of referral.
Equal access to specialist
All partners must contribute to ensuring patients equal access to specialist evaluation and best practice treatment near home in addition to reduced waiting times. Health professionals will benefit from a higher awareness of e-health technologies.
Creation of new opportunities
The implementation of the services will create new opportunities based on evidence from research and evaluation projects. The services are innovative in the sense that they are developed based on systematically collected experiences of best practice but also break new ground through strengthening capacity in primary care services.
Transnational learning
The implementation of the services will contribute to a number of innovative models and solutions addressing viability and low critical mass in mental health service provision.
All participating partners have an urgent need to address the challenges related to supporting children and adolescents in need of psychiatric services in sparsely populated areas.
Partner countries can benefit from transnational learning and exchange of experiences and ideas. This new project will enhance the viability of the models of psychiatric care delivered through VC and online diagnosis, and will focus on transnational learning and dissemination of results, experiences and evaluation of the project.
Improving quality
The implementation of the services will contribute to the range of technology-driven solutions for mental health public service provision in remote areas by focusing on the possibility of improving the quality of services by using technology solutions to support services. This includes, among other things, direct support to primary care and GPs as well as mutual information exchange between levels in the health care systems. Best practice evidence generated in the project will be made accessible.
Main results
Better and more timely care closer to home for children and young people with mental health problems. Ensuring higher involvment from children's developmental environments by offering consultations abd supervision to teachers or daycare workers.
The eCAP service (including remote diagnosis and VC consultations) will be rolled out and implemented on a large scale in the partner countries, providing common tools and strategies for the challenge of providing mental health services not only to the younger population but also to their families, child health services, school personnel and GPs.
In addition, through a special focus on transnational learning, innovative models addressing public service provision, tailored to the needs of each partner, will be developed and later made available to other interested parties for future use. We also seek to develop, conduct and collocate a common evaluation instrument that will be used for further assessment and development of best practice in service.
The introduction of the eCAP service will, among other things, contribute to an increased use of technology in public services working to improve child and adolescent mental health, first of all by the implementing partners, and secondly by partners following dissemination of the experiences of the eCAP partners. This all require a positive contribution to the awareness and attitudes among Health Professionals towards the use of eHealth technology.
A successful implementation of the eCAP service and a normalization of the use of technology can also contribute to increased use of technology in other areas of the health care sector.